Dear Guest,
About Us
Our family winery belongs to the Mátrai Wine Region in Abasár, which renewed in 2013 from a family heritage and founded by a young brother and sister.

Our vineyards are located in the southern slopes of Sár-hegy which is the south part of Mátra-Mountains and the intersection of the mountains and the Great Hungarian Plains. For 20 years, the size of our wine yards has been increasing significantly, today we cultivate a 30 hectare land (which equals approximately 74 acres in the US or imperial measurement system).
More
About our village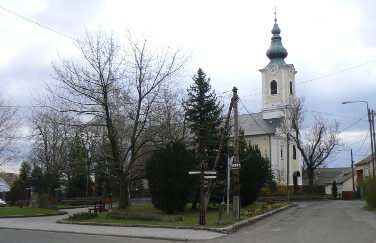 Abasár is a village in the county of Heves, northeast of Hungary. It lies in the foothills of Mátra, on the slopes of Sár-hegy and in the valley of Bene-stream.
The history of our village dates back to around 2.500 B.C. which was determined by excavated stone and bone tools. The original name of the settlement was Saár, which has been connected to the Aba clan. Samuel Aba was the 3rd king of Hungary.